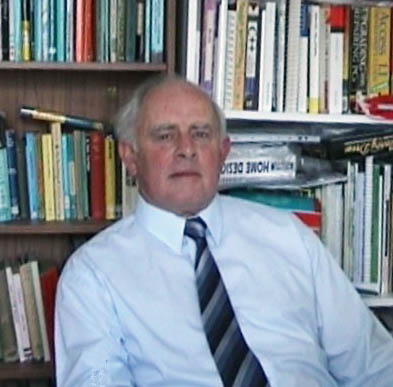 Derek D. Seckington
Training: Honours degree Philosophy and Theology (University of Birmingham)
National Certificate Production Engineering
Career: Production Engineering
Computer Systems Analysis and Design

Industrial Training (Computer Technology)

Management Consultancy
Affiliations: Religious; Religious Society of Friends (Quakers)
Political; none
Philosophical tradition:
St.Augustine, Descartes, Hume, Popper and Kuhn
Religious tradition:
Christianity in the Quaker experience
Email: Contact Us
Web Site: www.augustinianknowledge.com
This site is owned and operated by Beryl Seckington
Webmaster Email: Contact Us
Publications
A text of 60k words called "Divine Illumination and Revelation" is published by Beryl Seckington on her website.
Written communications may be sent to:
P.O.Box 187

Bundanoon, N.S.W. 2578

Australia.