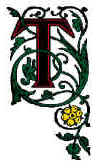 he text, entitled DIVINE ILLUMINATION AND REVELATION is approximately 60,000 words.
The text file can be downloaded in either Word 2000 format or PDF format.
The List of Contents of the text may be viewed by selecting CONTENTS The text may be read online by selecting READ TEXT ONLINE
Otherwise select DOWNLOAD TEXT to transfer the text file to your computer.
The text is downloaded to the reader's browser and can be printed or saved.
The text is subject to copyright. A licence is given to the reader to download and print one copy of the text for the purposes of study only.